Vaidya. Laxmikant Vinayak Kortikar
BAMS, MD (Ayu),Ph.D.(AM)
One of the most academically accomplished Ayurvedic Physicians in the Ahmednagar (MH)
Excellent Clinician who has treated more than 10000 clients successfully .
Lead Formulator of Dhanwantari.
Research Consultant for numerous Ayurvedic Pharmaceuticals.
Vaidya.Laxmikant Vinayak Kortikar is a classically trained Ayurvedic physician and a gold medalist from prestigious Pune University,India. He has worked with clients of all age groups and specializes in Lifestyle Medicine. Providing a holistic approach to medicine, his philosophy of healing revolves around Diet, Yoga, Meditation, Detoxification, Nutrition & effective Stress Management.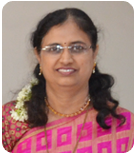 Vaidya.Mrs.Varsha Laxmikant Kortikar
BAMS, MD (Ayu)
Vaidya.Mrs.Varsha Laxmikant Kortikar Graduated from Pune University, India with a Masters degree in Ayurvedic Medicine and Surgery. She specializes in women and infant health, skin care and natural beauty treatments
Whole Person Health & Wellbeing
We work towards whole person health through classical Ayurveda science. Ayurveda assesses the relative state of balance of the totality of a person's different physical and mental sub-systems amongst themselves and in relation to that person's life environment, to reach a comprehensive understanding of his/her current state of health. Ayurveda reaches the root cause as well as establishes the pathway by which the illness manifests itself (roga samprapti) and reverses the disease along this pathway and thereby achieves good health in the whole person. But reaching the root cause diagnosis is obviously not enough. Ayurveda to be effective for the whole person must be rendered as an integrated prescription (one or more) of Diet-Lifestyle-Medicines-Treatment customized to each individual. To that end, we endeavour to perform a rigorous, protocol based (NABH Standards compliant) medical service that caters to preventive, curative, and promotive health care, to restore health and thereafter sustain it. If the Ayurveda treatment is successful then not only good health is restored but the body resonates with a sense of well-being, vitality, cheer, connectedness with self and with nature. This wellbeing may be sustained by following the personalized daily routine (dinacharya) and seasonal routine (rtucharya) including seasonal cleansing (rtu shodhana) as prescribed by one's physician.
Uphold Trust
Vaidya .Kortikar believes that a trustworthy healing relationship with one's caregiver is the bedrock of effective medical care. This means the patient should be able to trust explicitly (what is said) and implicitly (what is left unsaid) Vaidya .Kortikar
Empower
We make you and your family a partner in the process of restoring and sustaining good health. We empower you with appropriate knowledge of your current health status and disease, if any, your emerging risk factors, and what amongst your present diet & lifestyle habits need to be altered. We also inform you the medical management principles (chikitsa sidhanta) conceived for you, the course of treatment (chikitsa padhati), what to expect at each stage of treatment, and finally, the expected outcomes. Upon conclusion of treatment/consultation, the treating physician shall prepare a personalized health calendar for the following 12 months that empowers you to take charge of your own health.
Safety
Ayurveda is a knowledge system that is completely amenable to a process and quality driven approach to be applied in all its aspects. No different from any mature knowledge system. This is what we leverage to ensure safety and to constantly improve our quality of service. We train and continuously reinforce all our staff on adherence to safety standards. We use products only from leading, established Ayurveda medicine manufacturers. We use 99% classical Ayurveda herbal medicines. In the rare occasion when a classical Ayurveda herbo-mineral medicine is prescribed then this is per clear prescription guidelines. And, we track safety incidents, with defined escalation rules, if and when they happen so that necessary correction, corrective action, and preventive action is taken on a timely basis