Bashpa Sweda (Steam Treatment)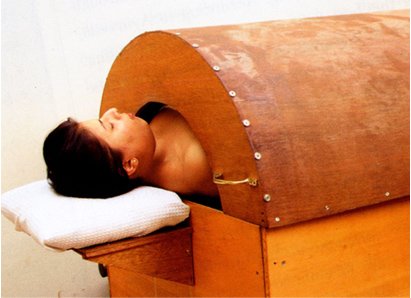 An immensely detoxifying steam therapy using hand formulated herbs which are infused into your private steam chamber, allowing the body to cleanse, purify and release toxins. This leaves you with a glowing complexion, ease of muscle tension and a sense of wellbeing.
A short oil application and massage will precede the steam treatment to aid in the release of toxins and is highly beneficial for those looking for a cleansing therapy.